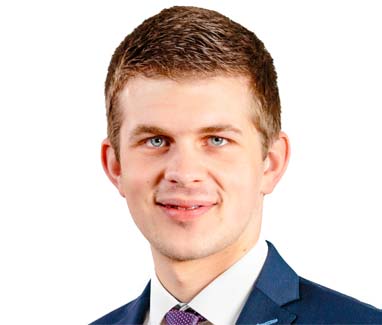 Florian Bohl
+49 (0)221 42053-0

This email address is being protected from spambots. You need JavaScript enabled to view it.
Florian Bohl is an actuarial consultant at Meyerthole Siems Kohlruss (MSK). Previously he worked at a consulting company specializing in financial services. Bohl holds a Bachelor's degree in mathematics that he obtained from the university of Bonn. The title of his Bachelor's thesis is "Efficient Numerical Processes for Machine Learning of Born-Oppenheimer Surfaces". He completed a Master's degree in financial and insurance mathematics at the university of Kaiserslautern with a thesis on "Machine Learning for Optimizing the Allocation of Risk Weighted Assets in Bank Control". Bohl's focus at MSK is on data pooling, pricing and natcat.
Publications
---
Blauth, Anne; Bohl, Florian; Siems, Onnen: Nachweise zur Nachhaltigkeit wirbeln Pricing, Vertrieb und Kapitalanlagen der Branche mächtig durcheinander.
in: Versicherungswirtschaft-heute, 4. Januar 2022.
---