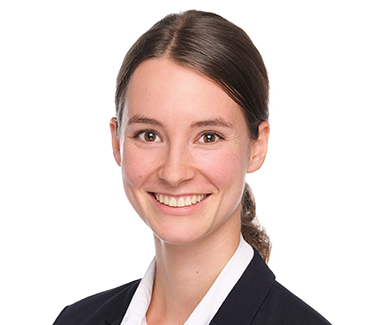 Anne Blauth
+49 (0)221 42053-0

This email address is being protected from spambots. You need JavaScript enabled to view it.
Anne Blauth is an actuarial consultant at Meyerthole Siems Kohlruss (MSK). She earned a Master's degree in mathematics, history and educational sciences from the university of Münster. Her Master's thesis deals with "Christoph Gudermann and his 'Lehrbuch der niederen Sphärik'". Her focus at MSK is on Solvency II.
Publications
---
Blauth, Anne; Bohl, Florian; Siems, Onnen: Nachweise zur Nachhaltigkeit wirbeln Pricing, Vertrieb und Kapitalanlagen der Branche mächtig durcheinander.
in: Versicherungswirtschaft-heute, 4. Januar 2022.
---